There are no course or major requirements for admissions into the MSISP program. The program's interdisciplinary curriculum is designed to engage and educate professionals from a wide variety of backgrounds and disciplines. Enrollment is currently open for the Fall 2023 semester.  
The MSISP degree program offers a 360-degree perspective on information security and privacy that is not available through existing programs in cybersecurity and information assurance. The interdisciplinary curriculum covers technology, governance, risk, privacy and more.
The MSISP program prepares its students to bridge knowledge gaps with training from multiple specialties and perspectives. Texas Career Engagement assists MSISP students with career-related needs during your time at the university, including one-on-appointments and recruiting events.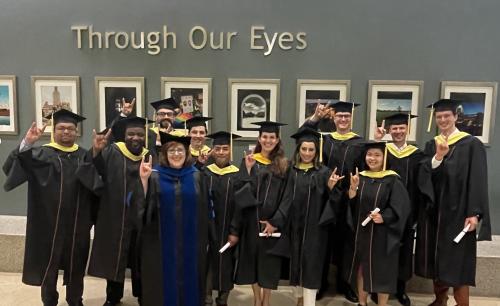 Why Information Security and Privacy at UT?
Top faculty from across the University of Texas at Austin offer world class education and training in one of the fastest-growing fields in today's marketplace. The Bureau of Labor Statistics and the International Association of Privacy Professionals both indicate that jobs in information security and privacy are expected to grow steadily over the next 10 years—get your graduate degree UT Austin to advance your career in this dynamic industry.
Register for an Infosession
No events at this time.