Prerequisites
There are no course or major requirements for admissions into the MS ISP degree program. The program's interdisciplinary curriculum is designed to engage and educate professionals from a wide variety of backgrounds and disciplines. Qualified applicants will demonstrate a substantial interest in understanding and improving the issues surrounding information security and privacy.
How to Apply
For detailed instructions on how to apply, or if you are ready to start an application, please visit: https://msisp.ischool.utexas.edu/graduate-degree/how-apply.
Admissions Dates and Deadlines
We are now accepting applicaitons for Fall 2022.  The ultimate deadline for applications for the Fall 2022 semester is June 1st, 2022.



We have divided the application period leading up to June 1 into 3 rounds of applications in order to give applicants a clear idea of when to expect a decision after applying. Each round has two important dates: 1) the application deadline, and 2) the admissions decision notification dates. You can apply in any of the three rounds, but there are limited seats in each cohort, and those seats are reserved on a first-come, first-serve basis.
Application Deadline: To apply on time, you must successfully submit your application, along with all of the necessary application materials, before 11:59 PM CST the date of the application deadline.

Admissions Decision Date: The decision date is the date our admissions committee will respond to all complete applications.
Round 1—Application Deadline: January 15, 2022

Round 1—Decision Notifications: February 15, 2022
Round 2—Application Deadline: April 15, 2022

Round 2—Decision Notifications: May 15, 2022
Round 3—Application Deadline: June 1, 2022

Round 3—Decision Notifications: June 15, 2022


Acceptance of admission
If admitted to the program, a $1,000 deposit is required to reserve your slot. The deposit will be applied towards program fees and is non-refundable.


International Students
The MS ISP program welcomes international applications.  International students can take the entire program online--there is no requirement to visit the university or take any classes in-person (though international students are able to attend any classes in-person).  Please note that while the standard MS ISP program is part-time (6 credit hours per semester), students can opt to take an additional independant study course each semester in order to reach 9 credit hours per semester.  Please contact us at msisp@identity.utexas.edu for more information.
For more information about international admissions, please visit https://gradschool.utexas.edu/admissions/how-to-apply/international-students.  All inquiries about F1 and J1 visas are handled by the international graduate admissions department.  You can also reach them by email---there are a number of different contact options listed here: https://gradschool.utexas.edu/admissions/contact.
Financial Aid Information
Students who are enrolled in the program are eligible for federal loans through The University of Texas at Austin Office of Financial Aid.
Information for Veterans


Eligible students in the Master's programs can register for Veterans Education benefits through the Texas One-Stop website. Please note that Hazlewood benefits are not available for the MS ISP program.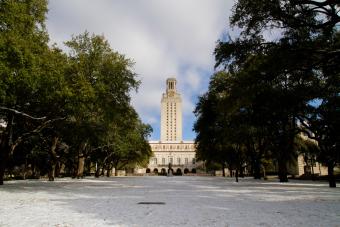 Review the required application materials and review instructions for the application process.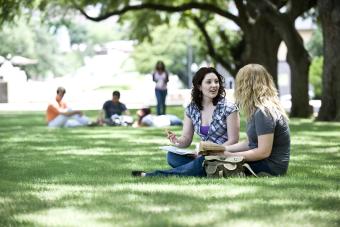 Learn more about the cost of the program and potential funding assistance.
Get MS ISP news & updates!
Contact Us
Address:
2501 Speedway, MS C4300
Austin, Texas 78712