What Can an MS ISP Degree Do for You?


The field of information security and privacy is among the fastest-growing in today's marketplace. The rapid rise of big data, the growth of the Internet of Things, and advances in biometric technologies —among other factors— have all created a great demand for a workforce prepared to deal with new and rapidly evolving information security and privacy. These industries need experts who are prepared not only to meet technical and business demands, but also to make the legal, social and policy decisions required by corporate and government teams. The MS ISP will prepare its students to bridge that gap with training from multiple specialties and perspectives, while the Center for Identity's projects and partnerships with business and government will allow for hands-on learning for enriched and generous career development opportunities.
MS ISP students have full access to the School of Information's career development resources.  The iSchool Career Development Office assists MS ISP students with career-related needs during your time at the iSchool. Whether it is help with finding internships, securing capstone opportunities, or applying for full or part-time positions, we are here to support you and help you navigate your career journey. 
iSchool Career Development Office Resources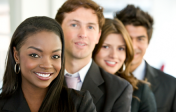 To make an appointment, please visit HireUTexas powered by Handshake and click on Career Center >> Appointments >> Schedule a New Appointment – School of Information. Discussion on topics including:
Resumes and Cover Letters
Networking Skills & Informational Interviews
Career Planning & Job Seeking Strategies
Interview Skills & Mock Interviews
Accepting Offers & Salary Negotiation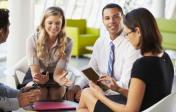 On the iHireUTexas powered by Handshake platform students can search for jobs, internships, capstones, and experiential opportunities. Students can also connect with employers and alumni, RSVP for events and find all of the Career Office resources.
Additional iSchool Resources
Workshops
the iSchool offers a variety of career skills workshops focusing on topics such as resumes, cover letters, career fair preparation, networking, and interviewing skills.
Information Sessions & Employer-Led Events
At the request of employers, the iSchool also hosts information sessions, presentations, and other events such as speed interviewing.
Student Resource Center
The iSchool Student Resource Center—located at the UTA Building at 1616 Guadalupe—is stocked with great resources on job seeking and career planning. The resource center also has a computer and landline phone which students are welcome to use for virtual and telephone interviews. Contact the team at info@ischool.utexas.edu to book the room for an interview, or simply stop by to look at available resources.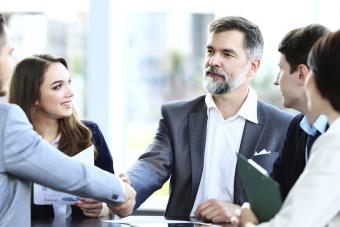 Generali Global Assistance (GGA) is honored to partner with the Center for Identity and join them in their mission to deliver excellence in identity management, privacy and security. As we seek a more secure future where data protection and privacy for all is not just an aspiration, but an actionable goal, we recognize that the first step is to create leaders in the industry with the knowledge and perspective necessary to help combat identity theft and fraud and preserve privacy. The MS ISP program does just that, and GGA couldn't be more thrilled to collaborate with the Center for Identity in shaping the identity industry for the better."
Generali Global Assistance, a leader in identity theft resolution services in the U.S., is the identity protection engine behind some of the biggest names in the insurance industry. Leveraging our core competency of compassionate, caring assistance, GGA offers one of the most comprehensive identity theft resolution services on the market, as well as a full suite of identity protection and fraud detection services.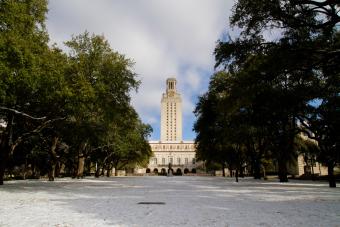 "The MS ISP program does a great job of tying the dimensions of infrormation security and privacy together, sometimes in surprising ways. Researching the sometimes (but not always) oppositional nature of privacy, security, fraud prevention and consumer customization allows an identity practitioner to create and evaluate balanced approaches. The Program's inclusion of public policy studies has been particularly useful to me; in my current role, I've been able to leverage these skills to be a much better advocate on the issues of information security and privacy. Integration of technical content has also been useful; as a business-side manager, these classes gave me new skills which increased the effectiveness of my interactions with my IT counterparts. Most importantly though, was the interactions with my classmates—their perspectives from banking, state and federal government, healthcare and consumer advocacy as we studied these issues provid invaluable."
Ken Meiser – Vice President, Market & Industry Insights, LexisNexis Risk Solutions
Contact Us
Address:
2501 Speedway, MS C4300
Austin, Texas 78712
Get MS ISP news & updates!