What Can an MSISP Degree Do for You?
The field of information security and privacy is among the fastest-growing in today's marketplace. The rapid rise of big data, the growth of the Internet of Things, and advances in biometric technologies —among other factors— have all created a great demand for a workforce prepared to deal with new and rapidly evolving information security and privacy. These industries need experts who are prepared not only to meet technical and business demands, but also to make the legal, social and policy decisions required by corporate and government teams. The MSISP will prepare its students to bridge that gap with training from multiple specialties and perspectives, while the Center for Identity's projects and partnerships with business and government will allow for hands-on learning for enriched and generous career development opportunities.
MSISP students have full access to the The University of Texas' career development resources. Texas Career Engagement assists students with career-related needs during your time at the university. See below for more information.
Texas Career Engagement
Meet confidentially with a graduate-specific career advisor from Texas Career Engagement. Advisors work individually with graduate students and postdoctoral scholars on a wide range of career-related topics to help them explore and prepare for careers in academia, nonprofit, government, and industry.
Topics you can discuss with your advisor include:
Preparing application documents including CV, cover letter, and resume
Professional communication skills such as interviewing, negotiation, and networking
Managing your graduate program and working with your advisor
Exploring career options in academia, government, nonprofit, industry, or business
Utilizing strategies and resources for your job and internship search
Understanding your skills, interests, and values through self-assessment
Creating an individual development plan for degree completion, skill development, and employment
All currently enrolled graduate students and postdoctoral scholars and advanced degree alumni who completed within the last year can make an appointment with a graduate career advisor.
Please note that you will need to create an account on Handshake in order to make an appointment with career advisor.
Download instructions for making an appointment with a UT Career Advisor
On the iHireUTexas powered by Handshake platform students can search for jobs, internships, capstones, and experiential opportunities. Students can also connect with employers and alumni, RSVP for events and find all of the Career Office resources.
Career Highlights
Employment of information security analysts is projected to grow 33% from 2018 to 2028, much faster than the average for all occupations.
Demand for information security analysts is expected to be very high, as these analysts will be needed to create innovative solutions.
The median annual wage for information security analysts was $103,590 per year in 2020.
About 16,300 openings for information security analysts are projected each year, on average, over the decade.
Register for an Infosession
No events at this time.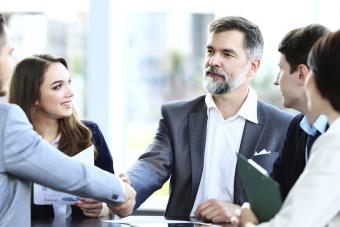 Generali Global Assistance (GGA) is honored to partner with the Center for Identity and join them in their mission to deliver excellence in identity management, privacy and security. As we seek a more secure future where data protection and privacy for all is not just an aspiration, but an actionable goal, we recognize that the first step is to create leaders in the industry with the knowledge and perspective necessary to help combat identity theft and fraud and preserve privacy. The MS ISP program does just that, and GGA couldn't be more thrilled to collaborate with the Center for Identity in shaping the identity industry for the better."
Generali Global Assistance, a leader in identity theft resolution services in the U.S., is the identity protection engine behind some of the biggest names in the insurance industry. Leveraging our core competency of compassionate, caring assistance, GGA offers one of the most comprehensive identity theft resolution services on the market, as well as a full suite of identity protection and fraud detection services.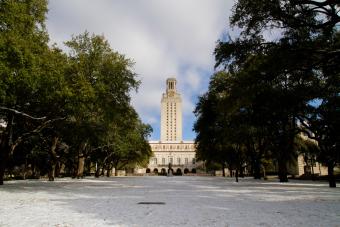 "The MS ISP program does a great job of tying the dimensions of infrormation security and privacy together, sometimes in surprising ways. Researching the sometimes (but not always) oppositional nature of privacy, security, fraud prevention and consumer customization allows an identity practitioner to create and evaluate balanced approaches. The Program's inclusion of public policy studies has been particularly useful to me; in my current role, I've been able to leverage these skills to be a much better advocate on the issues of information security and privacy. Integration of technical content has also been useful; as a business-side manager, these classes gave me new skills which increased the effectiveness of my interactions with my IT counterparts. Most importantly though, was the interactions with my classmates—their perspectives from banking, state and federal government, healthcare and consumer advocacy as we studied these issues provid invaluable."
Ken Meiser – Vice President, Market & Industry Insights, LexisNexis Risk Solutions