Information Security and Privacy Graduate Degree
Master of Science in Information Security and Privacy.
Graduate in 21 months. Study online or in-person with top UT faculty. No GRE/GMAT Score Required.
Why Information Security and Privacy?
The Master of Science in Information Security and Privacy (ISP) is the nation's premiere professional degree program for those seeking employment or advancement in management or executive roles in information security and privacy. The Center for Identity joined with The University of Texas School of Information (ranked among the Top 5 in the U.S.) to offer this unique interdisciplinary program bringing together law, public policy, communications, technology and the social sciences. The MS ISP delivers a 360-degree perspective of information security and privacy not available through existing programs in cybersecurity and information assurance.
Study in-person on the UT Austin campus, or online via synchronous remote learning. There are no in-person requirements for this program, and students can choose to attend either  online or in-person on any given class weekend.

No GRE/GMAT scores required for the application

Classes meet one weekend per month (Friday and Saturday 8am-5pm CT)

Graduate in 21 months with a degree from the UT Austin (5 consecutive semesters)

Classes begin Fall 2022 

Tuition is $45,000 (Payable by Semester)
 
Who Should Apply
No prerequisite classes or background in information security and privacy are required. An invitation to apply is open to anyone looking to guide businesses, government agencies, and law enforcement toward effective solutions in information security and privacy. The MS ISP curriculum is designed to engage professionals working across all sectors to address information security and privacy challenges and opportunities, including mid and upper-level management, human resources, policy and governance, law enforcement, and information technology, or those wishing to develop the expertise to obtain such roles.
Ready to Get Started?
Please visit our How-To-Apply page for detailed application instructions and a link to the ApplyTexas portal where you can start your online application. For additional admissions information, including  please visit our Admissions page.
 
Speak with an Enrollment Advisor
To make an appointment with an MS ISP enrollment advisor, please visit our Request Information page and use the convenient, automatic scheduling tool. 
International Applicants
If you are interested in studying full-time under an F1 or J1 visa, please visit our admissions page for detailed information on the additional rules and requirements for full-time international students. 
Contact Us
Address:
2501 Speedway, MS C4300
Austin, Texas 78712
Email:
Phone: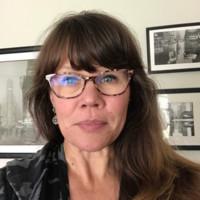 What Students Are Saying about MS ISP
Yesterday I was tasked with completing a real-life vulnerability/risk matrix similar to one we had to complete for a class assignment. It was such a strange sensation to feel fully empowered to engage in an exercise in a new way because of the techniques I have learned so far. I even included a column outlining the pillars of the CIA triad that would be compromised in the event the vulnerabilities in question were exploited. Thanks for helping me learn. It has been great! and my boss sure was impressed!
Mel Farber—Director, IT Risk and Compliance at Brunswick Corporation
Meet Our Alumni

As a Task Force Officer, I am responsible for investigating cybercrimes, such as ransomware, data breaches, malware and various others. Prior to joining the Task Force, I was an investigator for a large municipal department. As a result of my experiences and coursework at the School of Information I was able to receive a promotion to a Federal Task Force, where I am able to use lessons learned on a daily basis. The coursework that I experienced prepared me to integrate myself with my coworkers almost immediately with little on-boarding time. —Brian Casanova,Task Force Office Central Texas Cyber Crimes Task Force

As a Director of Security and Emergency Management within the Department of Defense (DOD), this program helped me gain cutting-edge knowledge into the complexities of security challenges and apply relevant approaches to achieve security solutions. The curriculum analyzes real-world challenges and combines policy with technical options for solutions. It also created a venue to discuss multiple aspects of security within domains at the local, state, and federal levels. These interactions provided multiple perspectives for identity and information security proposals that broadened my understanding of how to approach challenges and develop relevant solutions. Herman Gooden Jr, Director of Security and Emergency Management, Missile Defense Agency

I work with the federal government on their CDM (Continuous Diagnostics & Mitigation) Identity & Access Management solution through tools like Sailpoint and CyberArk. The program cultivates a military/government student base that is particularly favored by the federal government and contractors; and is something my employers were very interested in when describing the program. They also appreciated the numerous legal and regulatory courses the program provides, as these issues are very high visibility and require a large amount of attention to detail, something the program has prepared me well for. —Thomas Scamardo Cyber Mission Specialist for Booz Allen Hamilton

This program does a great job of tying the dimensions of information security and privacy together. The inclusion of public policy studies has been very useful to me. I've been able to leverage these skills to be a much better advocate on the issues of information security and privacy. Integration of technical content has also been useful; as a business-side manager, these classes gave me new skills which increased the effectiveness of my interactions with my IT counterparts. Most valuable was the interactions with my classmates—their perspectives as we studied these issues proved invaluable. —Ken Meiser Vice President Market & Industry Insights at LexisNexis Risk Solutions