Information Security and Privacy Graduate Degree
Master of Science in Information Security and Privacy.
Graduate in 21 months. Study online or in-person with top UT faculty. No GRE/GMAT Score Required.
Why Information Security and Privacy?
The Master of Science in Information Security and Privacy (ISP) is the nation's premiere professional degree program for those seeking employment or advancement in management or executive roles in information security and privacy. The Center for Identity joined with The University of Texas School of Information (ranked among the Top 5 in the U.S.) to offer this unique interdisciplinary program bringing together law, public policy, communications, technology and the social sciences. The MS ISP delivers a 360-degree perspective of information security and privacy not available through existing programs in cybersecurity and information assurance.
Study in-person or online via synchronous remote learning (there are no in-person requirements for this program, though students can choose a mix of online and in-person if they wish)
No GRE/GMAT scores required
Classes meet one weekend per month (Friday and Saturday 8am-5pm CT)
Graduate in 21 months with a degree from the UT Austin (5 consecutive semesters)
Classes begin Fall 2022 
Tuition is $45,000 (Payable by Semester)

 
Who Should Apply
The MS ISP program is looking for qualified candidates from a wide variety of backgrounds.  The MS ISP curriculum takes a 360-degree, holistic view of identity management. Similarly, our admissions committee takes a 360-degree view of each applicant file. No prerequisite classes or background in information security and privacy are required. An invitation to apply is open to anyone looking to guide businesses, government agencies, and law enforcement toward effective solutions in information security and privacy. The MS ISP curriculum is designed to engage professionals working across all sectors to address information security and privacy challenges and opportunities, including mid and upper-level management, human resources, policy and governance, law enforcement, and information technology, or those wishing to develop the expertise to obtain such roles.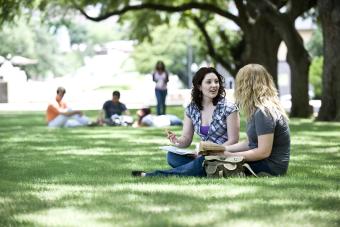 All classes are offered online or in-person, and meet one weekend per month (Fridays and Saturdays 8am-5pm) for 21 months. For students who choose to attend in person, classes are held at the University's campus in Austin, one of the fastest-growing cities in the country and a meeting place for business, technology and entrepreneurial leaders. Online students attend classes simultaneously via a convenient web conferencing application.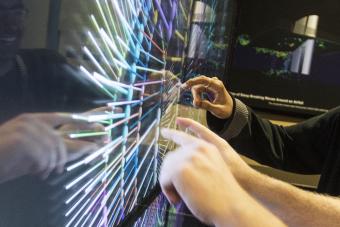 Utilizing the interdisciplinary excellence of the School of Information in particular and The University of Texas at Austin as a whole, the subject matter expertise of the Center for Identity, and the leadership of Center and iSchool partners, the program provides a 360-degree perspective on information security and privacy that is not available through existing programs in cybersecurity and information assurance.
Get MS ISP news & updates!
Contact Us
Address:
2501 Speedway, MS C4300
Austin, Texas 78712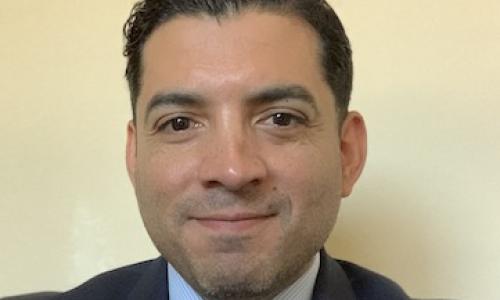 What Students Are Saying about MS ISP
As a Task Force Officer, I am responsible for investigating cybercrimes, such as ransomware, data breaches, malware and various others. Prior to joining the Task Force, I was an investigator for a large municipal department. As a result of my experiences and coursework at the School of Information I was able to receive a promotion to a Federal Task Force, where I am able to use lessons learned on a daily basis. The coursework that I experienced prepared me to integrate myself with my coworkers almost immediately with little on-boarding time.
-Brian Casanova, Task Force Officer, Central Texas Cyber Crimes Task Force
MS ISP Program Benefits
HIGH RANKING—The School of Information is 6th ranked in the nation, with a faculty from various disciplines, experienced in all aspects of information studies. Faculty from UT Austin's top-ranked McCombs School of Business, Cockrell School of Engineering, College of Liberal Arts, and Moody College of Communication add broad and unique perspectives to the curriculum.
NATIONAL CENTER—The Center for Identity is a national center of excellence for research, education, and outreach in identity management, security, and privacy.
INTERACTION WITH INDUSTRY PARTNERS—Students benefit from the extensive industry partnerships at with key market players at both the Center for Identity and the iSchool.
CAREER GROWTH AND JOB OPPORTUNITIES—Graduates from the MS ISP will join one of the fastest growing fields in today's marketplace. As valuable leaders in an emerging discipline that impacts a wide range of industries, government and law enforcement, MS ISP graduates are in high demand.
CONVENIENCE—Two-year program provides the opportunity to pursue a master's degree while working full-time, and graduates receive the same UT graduate degree as those awarded by the traditional, full-time graduate programs.
Career Highlights
The Bureau of Labor Statistics predicts that the demand for engineering managers will grow 8% by 2018, leading to increased Employment of information security analysts is projected to grow 32 percent from 2018 to 2028, much faster than the average for all occupations. Demand for information security analysts is expected to be very high, as these analysts will be needed to create innovative solutions.
The median annual wage for information security analysts was $98,350 in May 2018. The median wage is the wage at which half the workers in an occupation earned more than that amount and half earned less. The lowest 10 percent earned less than $56,750, and the highest 10 percent earned more than $156,580.