M.S. Information Security and Privacy
Graduate in 21 months. Study online or in-person with top UT faculty. No GRE/GMAT Score Required.
The Master of Science in Information Security and Privacy (MSISP) is the nation's premier professional degree program for those seeking employment or advancement in management or executive roles in information security and privacy. The Center for Identity joined with The University of Texas School of Information (ranked among the Top 5 in the U.S.) to offer this unique interdisciplinary program bringing together law, public policy, communications, technology and the social sciences. The MSISP delivers a 360-degree perspective of information security and privacy not available through existing programs in cybersecurity and information assurance.
Study in-person on the UT Austin campus, or online via synchronous remote learning.  

No GRE/GMAT scores required 

Classes meet one weekend per month (Friday and Saturday 8am-5pm CT)

Graduate in 21 months with a degree from the UT Austin (2 classes/semester for 5 consecutive semesters)

Classes begin Fall 2023 

Tuition is $45,000 (Payable by Semester)

No course or major requirements for admissions into the MS ISP degree program.
Speak to an Advisor
Have questions? Visit our Request Information page where you can fill out a short form to receive detailed information about the program, or schedule a 1-on-1 appointment with an enrollment advisor. You can also register for one of our online infosessions on our Events page.
Application Instructions
Please visit our How-To-Apply page for detailed application instructions and a link to the ApplyTexas portal where you can start your online application. For additional admissions information, including application dates and deadlines, please visit our Admissions page.
International Applicants
If you are interested in studying full-time under an F1 or J1 visa, please visit our admissions page for detailed information on the requirements for full-time international students. We recommend making an appointment with an enrollment advisor before applying.
Register for an Infosession
No events at this time.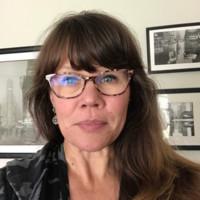 What Students Are Saying about MSISP
Yesterday I was tasked with completing a real-life vulnerability/risk matrix similar to one we had to complete for a class assignment. It was such a strange sensation to feel fully empowered to engage in an exercise in a new way because of the techniques I have learned so far. I even included a column outlining the pillars of the CIA triad that would be compromised in the event the vulnerabilities in question were exploited. Thanks for helping me learn. It has been great! and my boss sure was impressed!

Mel Farber—Director, IT Risk and Compliance at Brunswick Corporation